TRANSPORTATION INFORMATION
Where The Future Is Riding On Us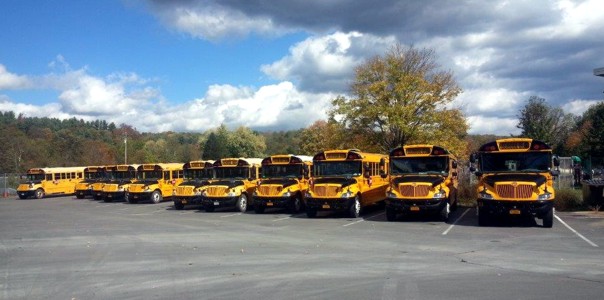 School Bus Rules
It is extremely important that self-discipline be maintained on school buses. If student behavior causes the driver s attention to be distracted from driving, all students are placed in jeopardy. In order to achieve the highest degree of safety, the following rules and regulations will be enforced.
Students are to be on time and avoid horseplay at the morning bus stop.

Any student who misbehaves or shows disrespect for a bus driver by speech or act or is involved in an incident on the bus may be suspended from bus transportation.

Students who cause damage to a bus will be held responsible for their actions. Parents or guardians bear responsibility in such cases.

Children wishing to ride home on a bus other than their regular bus must have a signed note from a parent/guardian stating date, time and destination.
Non-Public School Transportation Requests
Parents requesting transportation to the North Spencer Christian Academy or other private schools within a 15-mile radius must submit an application to the district office by April 1.
Bus Conduct Reports
The bus conduct report allows the bus driver to notify the parent and school administration of an existing problem. Transportation Supervisor, will investigate and report findings to the building principal. If a suspension is appropriate, the building principal and the parent will be contacted.
Late Buses
Late buses run after the regularly scheduled buses from the Middle/Senior High School. Students may be asked to remain late to work on a special project, to receive help from a teacher or for disciplinary reasons. Any parent with a question regarding late buses should contact the appropriate building principal.